Post by Colin MacClery on Jun 26, 2014 10:01:35 GMT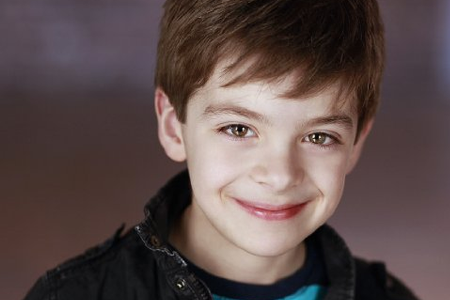 Basics
| | |
| --- | --- |
| Full Name: Colin Bran MacClery | Nickname: None right now |
| Age: 11 | Birthday: 3/7 |
| Bloodtype: Muggleborn | House: Ravenclaw |
| Year: First | Home Town: Dublin, Ireland |
| Sexuality: N/A | Loyalty: N/A |
| Wand Wood/Length: English Oak, 11" | Wand Core: Dragon heartstring |
| Played by: (fill in opposite) | Quetzal, 18, England |
Appearance
| | |
| --- | --- |
| Eye Color: Brown | Hair Color: Light brown |
| Height/Build: 4'10", small | Face Claim: Peter DaCunha |
Colin is on the short side, a slight figure even for someone his age. Having not gone through puberty yet, he still has a lot of room to grow, and has rounded, childish features. Cheekbones, jawline and so on have yet to be properly defined. His features are not yet distinctly masculine. A round chin sits below relatively thin lips and a delicate nose dotted by a few faint freckles. His eyes are a light shade of brown. Colin doesn't have any particular hairstyle, being too young to care or know much about that sort of thing. For now he just lets it do whatever it wants, patting it down if it gets too crazy and keeping it cut fairly short. It's a light brown, not quite blond, and grows straight.

Lacking any puppy fat, Colin is a skinny little thing. He promises to be the thin, gangly sort of teenager, but may well end up a little on the short side or average once he's finished growing. For now, he's shorter than many of his classmates. He eats plenty, but doesn't grow much or put on any fat. Puberty may hit in a year or so, but his growth spurt doesn't look to be happening any time soon.

His complexion clear for now, Colin has smooth skin. Being Irish, he's very pale and pasty. He burns very easily in the sun, turning bright red after an hour or so on a sunny day. Because of this, he tends to stay indoors a lot or wears copious amounts of sun cream.

In addition to giving him easily burnt pale skin, being Irish means he has an Irish accent. His voice is high pitched like that of any boy his age. It'll start to break during his second year and will settle down after about six months, but will take much longer to fully mature into an adult's voice.
Personality
Likes:
Discovery
Animals
Good grades
Challenges
Being busy
New things
Praise
Friends
Numbers
Pretty places
Dislikes:
Not knowing something
Ignorance
People who are smarter than him
Insults to his intelligence
Being out of his depth
Boredom
Bugs
Lies
Loud music
Losing and argument
Positive Traits:
Something of a genius
Fun
Quick learner
Negative Traits:
Obnoxious
Bites off more than he can chew
Nosy
Quirks/Habits:
Terrified of bees (and to a lesser extent, other flying insects)
Sleeptalks
Messes with his hair
Best/Worst Class:
BEST: Arithmancy
WORST: Herbology
Colin is remarkably intelligent, even for a Ravenclaw, and knows it. In his case, exceptional intelligence has led to exceptional obnoxiousness. He's used to being the smartest person of all his peers. Throughout his life, people have noticed his cleverness and have praised him for it, commenting on how gifted and talented he must be, how he's the smartest kid his age they've seen, and so on. Colin likes this praise. He's learned that by showing off his knowledge, he gains respect and praise from people, which makes him feel more clever, which makes him boast more, which makes him receive more praise... the cycle continues. He never wastes an opportunity to show off and prove he knows something or can solve a tricky problem.

What makes his behaviour more annoying is that it's justified; he is as intelligent as he thinks, and he does know an awful lot. Maths is a breeze to him. He loves messing around with numbers and can solve problems people years older than him might struggle with. He reads a lot, absorbing facts about all areas of science and history. His memory helps here. After reading something through once, he'll be able to recall a large portion of it for a long time. Chances are if you need to verify some fact, Colin will be able to help. All his reading, of fiction and non-fiction alike, have given him a high reading age and taught him to write fluidly. He can craft impressive essays. His fictional writings are less skillful, but still of a high quality. Having honed the art of writing about things he doesn't know about as if he did, he can appear to have studied hard without putting in much effort.

Colin's problem-solving skills, good memory and thirst for knowledge and challenges are mainly what lends themselves to his high intelligence. He learns quickly, figuring out puzzles presented to him to solve a problem by applying what he already knows to what is new.

He loves being stretched and challenged, seeking out new things to test himself. He thinks himself above the tests others do, so finds some other problems to solve and reads books on topics more advanced than he should be reading. He takes them slowly, the challenge being to understand what the book is saying. If he fails, he won't admit it. To him, 'acceptable' doesn't mean average or keeping up; it means exceeding expectations of him and coming top of his class. This makes him somewhat competitive, but it's more about bettering himself than making other people look worse. A lot of the time he can overestimate himself, working himself far too hard on projects beyond him. It keeps himself busy, but he can't stand any proof of some limit to his intelligence.

Hogwarts is incredibly daunting to him. The unknown is scary to Colin, possibly why he feels the need to know so much. Until recently, he was entirely unaware of the wizarding world. Now he finds himself with an entirely new perspective on the world to face. He stopped believing in magic when he was five, so just accepting its existence was difficult enough for him. With eleven years to catch up on, he panics because he can't understand what textbooks tell him since he doesn't know any of their terminology or references to other wizarding things. Despite having read all his school books, he finds he can't learn from them without learning the basics, so is desperate to start lessons so that teachers can help him catch up to everyone else. Appearing stupid is his greatest fear, and plunged into a world he knows nothing about he is certain to not be top in everything any more. He loathes other people being smarter than him, so being plunged into a world he knows nothing about is his worst nightmare.

Academia aside, Colin is noisy and loves chatting and joking with friends. He doesn't like breaking any rules. That doesn't mean he's not a fun person. Until he knows where he stands, he'll not really be himself, telling other people all the great things he's done or knows. This invariably doesn't earn him many friends. Once he has got to know someone better, he'll be kinder, a genuinely nice person who talks a lot but is fun to be around. If there's one or two people he doesn't know in a group, he'll still act like this, which is mostly how he makes new friends. He'll still throw in a comment or joke about something he knows other people won't know about purely to show off that he knows that, and if he does well in a test people will know.

He likes to know what's going on, so asks about other people a lot and eavesdrops on conversations. He's very bad at judging what a person is and is not comfortable with. Without realising, he'll happily act far too friendly towards someone who doesn't really like him, or ask questions more personal than he should.

When alone, Colin doesn't like to initiate conversation with people he doesn't know. Should they speak to him, he'll be fairly quiet and even shy. Once they mention something he knows about, however, he won't waste time in telling them all about it. He might be noisy, but it's never actually about people, only about knowledge and being showing off. Try getting him to actually open up before he's ready, and he'll be nervous and shy.

Presently, Colin isn't very boastful since he's surrounded by things he doesn't know. He's nervous and not so chatty. This is mostly because he's afraid people will think he doesn't know anything. Once he picks up more magical knowledge, and he does have the potential to become very skilled indeed, he'll be more confident that he can maintain a reputation as a smart kid and be more loud and boastful.

As he grows up, Colin will realise there's no point in just telling people you're clever. He'll see that the best way to make people both think he's intelligent and still like him is to let them figure that out for themselves without him telling them. He'll open up more, growing more quiet and calm as he speaks less of his achievements. He will still be painfully intelligent, but will learn for the sake of learning, other people thinking he's smart being less of a motivation (although he'll never not enjoy being thought of as clever). As he grows more mature, he'll be happier, enjoying discussion and debate about intellectual matters without the aim of making himself look better than everyone else, and will be a nicer person to talk to.
History
Bithplace: Dublin, Ireland

Current Residence: Dublin, Ireland

Parents:
Rowan/45/Muggle/Tech support
Moyra/42/Muggle/Statistician
Siblings:
Enya/13/Muggle
Others: Eoghan/70/Muggle/Grandfather (paternal)
Keane/68/Muggle/Grandfather (maternal)
Talulla/69/Muggle/Grandmother (maternal)
Ennis/40/Muggle/Aunt (maternal)
Shay/42/Muggle/Uncle (married to Ennis)
Lorcan/11/Muggle/Cousin
Sean/9/Muggle/Cousin
Erin/8/Muggle/Cousin


Pet: Siberian cat (though there's a lot of other breeds in there). She's fluffy, light grey with darker stripes, blue eyes and long legs. Her name is Star and she's 2 months old.

Colin's family aren't stupid, but none of them can think of anyone as clever as he is. They're not entirely sure where he got his intelligence from, but are proud he has it. The same goes for his magic. He was born in Dublin to two perfectly ordinary Muggle parents. His father worked in technology in a bank, his mother doing statistics for a large finance company. It was from her he got his mathematical skill. He was born in 1966, so the computers his father was dealing with were very basic and took a lot more training to use than those of today.

Colin was always a very sensible child. He picked things up very quickly, was well-behaved and eager to learn. He was always very set in his ways, making a huge fuss if told to do something he didn't want to do. Despite always being quite an obnoxious know-it-all, he did act wise beyond his years. Like most children, he was told all sorts of fairy tales. At first he would love to hear stories of dragons, wizards, brave knights, fairies and magical kingdoms. As he developed more of an interest in the world around him, he quickly used rational thought to deduce that such tales were all lies. He said as much. At five years old, at the end of his first year of school, one storytime he raised his hand after a story was read.

"Miss," he said, "if magic is real, how come no one's ever seen it? Some people in my class say they have, but they're lying. There's no photos of magic, no conclusive evidence," he stumbled over those last two words. "You need to stop lying to children, Miss." The children were deeply upset, the teacher baffled by the sudden sass from the child. She didn't know what to say, so just reassured the other children that magic was real and had a stern word with Colin about being rude like that again.

From that day on, there was no convincing Colin to believe in the Easter Bunny, Father Christmas, anything to do with magic. While most older siblings spend years telling their younger siblings that Father Christmas is still real, with Colin it was the other way round. He didn't want to lie, but his parents bribed him with chocolate to pretend to his older sister Enya that magic and Father Christmas were real. He didn't understand why he had to, but hey, free chocolate.

From an early age is was obvious Colin was extremely intelligent. He was always top of his class, growing extremely bored at school because he found it too easy. He would be reading books provided for children a couple of years older than him. Work was completed in a few minutes, and he'd spend the remainder of a lesson reading ahead, or reading about something they didn't teach at his school. As a primary school, basic mathematics and literacy skills were taught each day, the rest of it dedicated to an array of other subjects. There was never any set timetable. Sometimes they would do science, sometimes geography, sometimes history. There wasn't a lot of structure to those subjects, and Colin never felt challenged. That made him dislike school, finding it too easy and boring, but happy to soak up the praise.

Colin's aunt Ennis and uncle Shay lived nearby, along with their three children Lorcan, Sean and Erin. Colin and Enya got along very well with their cousins. Enya, clever though not as much so as Colin, kind and gentle, ended up a sort of role model for Erin, the youngest. Colin and Lorcan were the same age and became close. They spent a lot of time together.

Those cousins were present the first time Colin showed a sign of magical ability. He was six. They had been running around a grassy field dotted with trees and rocks breathlessly when they decided to play a game of hide and seek. Sean was It, and the stakes were high. Their parents had given them each a packet of sweets, and Lorcan had declared that the loser should have to give all their sweets to everyone else.

The others ran off to crouch in the grass or behind a rock, but Colin thought that Sean was less likely to look up and search through a leafy tree than stumble upon or see one of his crouching relatives. He couldn't find purchase on the tree, however. Sean had almost finished counting and he'd be seen so easily. He grew desperate. He reached the third lowest branch. The next was too high, so he jumped, but missed and fell. He would have landed and hurt himself badly, but to his surprise he found himself safely concealed on a high and leafy branch just as Sean finished counting.

Once everyone had been found (Erin lost), Lorcan and Enya questioned him about how he'd got up the tree. They'd seen him fall, then swing unnaturally up to a high branch. Colin couldn't remember anything between falling and being high up, and told them they were being stupid and he'd clearly just managed to catch himself. He claimed he had almost fallen, and had used his momentum to swing himself higher. The leaves must have hidden his hands and made it look weird. Enya excitedly suggested it might be magic, but he said that was ridiculous and the whole affair was soon forgotten, explanation accepted.

Any other instances of magical talent showing themselves were dismissed by Colin as having perfectly logical explanations, even if he couldn't tell what the reasons were. Clearly, when he broke a Lego model his sister had spent three days making, making him cry he was so scared of her rage, only to find the Lego bricks had replaced themselves, he'd just not broken it in the first place and just thought he had. The time he woke from a nightmare and found his room illuminated to reveal no dangers had been a power surge that had woken him. The hamster that stopped biting his sister's finger after he shouted at it to let go had done so of its own accord, that was just a coincidence. Everything could be explained. Granted, some explanations were a little sketchy, but believing in magic was stupid and babyish.

When he was ten, Colin sat the 11+ and got earned a place at his local grammar school for when he went to secondary school the following year. He looked forward to it, hoping there he would finally be challenged intellectually. Enya had already started the same grammar school two years before, so he would have been very upset had he failed to get in. His family never had any doubts he would.

Colin was happily getting the best marks his school had ever seen. He was reading his way through his nearest library, and could even do Enya's homework. She never asked him, he just liked to look over her shoulder and answer the questions before she could, much to her annoyance. He was excited to finally go to secondary school when, on the first day of the summer holidays after finishing primary school for good at eleven years old, the MacClery family had a knock on the door.

A tall, oldish looking woman with thin lips, a stern face, and very strange attire stood there. It was a Saturday, so none of the family were working. Colin's mother opened the door. "I am Professor McGonagall. I would like to speak to Colin, if you please," she said in a sharp tone that said it would not be refused. She stepped inside before Colin's mum could answer. Confused, she called the boy down, then found his father. The two assumed that Professor McGonagall must have heard about Colin's cleverness and may be here for that, but why? They couldn't overhear whatever she was telling him, so they waited anxiously for her to finish talking to their son.

"You are Colin?" The woman frightened Colin. He did not want to upset her.

"Yes." He mumbled, looking at the ground. Had he done something wrong?

The lady smiled, which was unexpected. "I am a Professor McGonagall, a teacher at Hogwarts School of Witchcraft and Wizardry. You have been accepted there, Colin. You are a wizard."

Colin looked up and frowned at her. Being accepted into a fancy school he'd never heard of, that he could understand. But being a wizard? Was this some kind of joke? She was a professor, though, and he had a lot of respect for them. Her expression looked happy to be telling him something big and exciting, but her clothes made her look like a madwoman. "Your joke won't fool me, Professor. I know magic isn't real. I figured it out ages ago."

"Really? You've never done anything you've found hard to explain?"

Colin thought for a moment. Of course, but that happened to everyone, didn't it? "Yeah, I guess, but there's a logical explanation for all of them. I just haven't figured it out yet," he thought his argument sounded weak.

"Logical? There's logic in magic too, MacClery. You should believe your own eyes. Look-" she took out a carved stick and waved it about a bit, saying a funny word that sounded like some mutilated form of Latin to Colin. A coaster on the table turned into a small snail which promptly retreated into its shell in surprise at its sudden existence.

"You... you could have just set that up. Like a magician," Colin was even paler than normal, eyes wide. That couldn't be real, science didn't allow it. It was against everything he'd learned.

"Give me anything and I'll turn it into whatever you want me to. Will that be proof enough?" McGonagall looked annoyed at how stubborn Colin was in denying the existence of magic. He didn't know what to make of that.

Not wanting to appear slow to grasp this new concept, Colin nodded, agreeing that it would be proof, and grabbed a mug and a newspaper. "Turn this into a... er... a turnip," he pointed at the mug, "and this into a pencil," he indicated the newspaper.

Professor McGonagall did so, and Colin reluctantly had to admit maybe magic was real after all. She remarked how most kids his age she'd visited in past need less convincing, still wishing or thinking in some small part of them that magic might still be real. She gave him his letter, explained to him what would happen in the next few weeks leading up to the start of term, and gave him a few basics on the wizarding world. She assured him he would pick everything up quickly once he got to Hogwarts. She talked to his parents and sister. They were not to tell anyone, not even family, that Colin was a wizard. The wizarding world, she explained, had to be kept a secret. The MacClery family agreed to pretend Colin had got a scholarship at a boarding school of high reputation. Colin was disappointed, having wished he could brag about it at least to his cousin Lorcan.

The MacClerys went to London two days before Colin had to catch the Hogwarts Express. The day before, McGonagall met them and took them all to Diagon Alley. Colin's parents exchanged some Muggle money for wizard money, with which they bought whatever McGonagall said Colin might need. There were a few extras Colin wanted which they didn't buy; a broomstick which McGonagall said was pointless since first-years weren't allowed on the Quidditch teams; a few books he didn't need and were in the library anyway; a model of the Solar System moving in real time in a glass jar.

There was one optional extra Colin did receive, and his sister too. McGonagall mentioned that many students brought a pet, most of them owls. He desperately wanted an owl, but his parents pointed out he had no idea how to look after a bird and not only did they have nowhere for it to go during the holidays, but it would raise a lot of questions if their son had such an unusual pet. Instead, he and his sister both got two kittens from the same litter. Colin called his Star, Enya calling hers Snowflake.

It took a while for Colin to find the right wand, Ollivander ending up having a little chat with him to see what his personality was like. He found the right wand straight away after that. McGonagall told them how to get onto Platform 9 3/4, then left them to fit Colin's robes, the last thing on their list. They were made a little too big to give him room to grow into them.

The family packed all of Colin's things in the hotel the night before the train left. They had no trouble finding the right platform. Colin was one of the first people there, along with a few other extremely nervous first-years. Their parents chatted a while, Colin awkwardly trying to make conversation with other kids. His parents found other Muggles, but most of them had married wizards or witches so knew it all already. The witches and wizards were happy to teach them a little of what to expect, and they exchanged contact details in case they needed any help. Colin couldn't find any other Muggleborns, but not all the other first-years had arrived yet. He was one of the first to board the train, sitting in a compartment with three boys who all had at least one magical parent.
Sample
Other Characters?:


Remus Lupin



Codewords:
Rules: Jelly Slug
Posting Ethics: Quaffle

N/A as have other characters.
Made by
Jaycie